Accommodation:
We are using accommodation situated in Cartmel College, in the South West of the main Lancaster University campus. We will have exclusive use of a number of blocks, each block being the same size and having the same number of flats. If you wish to share a flat with a particular person we will do our best to accommodate this but we cannot guarantee it. Please see the 'Rooms' page for more details on the accommodation.
Lecture and workshop rooms:
We will mainly be using the lecture theaters and seminar rooms in the management school, which is a 0.5 kilometer (0.3 miles) step free route from where we will be staying. The lecture theaters vary in size but all have disabled access and a PA system to ensure that everyone is able to hear. Seminar rooms are smaller which are also accessible.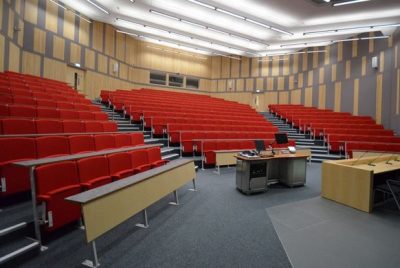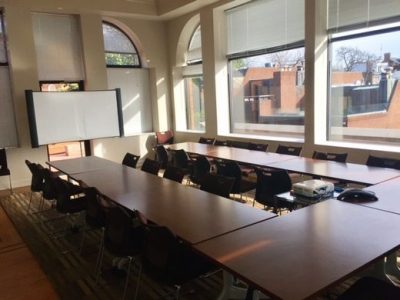 Food and drink on campus:
There are five cafes and nine(!) bars on the campus as a whole, plus other outlets such as Costa and Subway. At least one cafe is a dedicated vegan, vegetarian and gluten free cafe. We are mainly using the South West portion of the campus which is connected but slightly to one side of the rest of the campus. There are several cafes and a bar in this area.
At the center of campus is Alexandra square where the majority of shops and restaurants are placed. This is roughly a 0.5 mile route from where we are staying, the south spine that connects south west campus and Alexandra square is step free.

Other facilities:
Camps is home to other services such as
Barclays Bank
Santander
Post Office
Pharmacy
WHSmith
Gym
Swimming pool
Nature walk path