This year BiCon will be hosting an amazing panel discussion with influential bi activists on Saturday (3rd August) titled:
Look To The Future
BiCon is part of the UK's history of bisexual activism, but what comes next? What are the challenges bisexual people now face and how can bi activism help with these? As we approach the year 2020 it's time to take a good look at where we're going, because the future may be brighter than we thought. In this keynote session a panel of bisexual activists old and new will discuss where do we go from here. Open to all.
Our Panelists
Hafsa Qureshi
Hafsa Qureshi is an openly bisexual Muslim, LGBTQ+ Activist and speaker. She was recently awarded Stonewall Bi Role Model of the Year 2019 for her work. She has been working to raise visibility for other BAME LGBTQ+ people, and queer people of faith. She has worked with Channel 4 News, ITV, SkyNews, Metro and other media publications to raise awareness. She speaks about the assumptions that can often be made about her sexuality because of her background. She feels it is important to be visible as LGBTQI because of this erasure that can occur due to stereotypes or assumptions.
Sali Owen (@SaliWho)
Sali's been a bi activist for almost a decade. She's been featured on BBC Radio 4's 'Woman's Hour', Radio 1 and 1Xtra. She also speaks about biphobic sexual violence, recently talking about her experiences to BBC News and working with them as a consultant. Sali runs LGBTQIA groups in a high security psychiatric hospital and campaigns about bi mental health. She also co-ran the award-winning Bi Series pilot scheme at LGBT Foundation; the first ongoing bi service run by a charity in the UK.
Marcus Morgan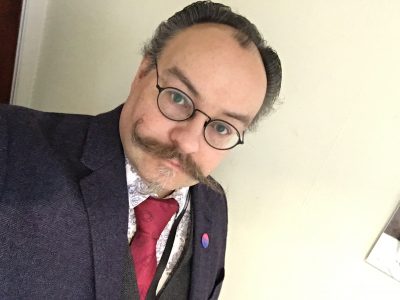 They run the activist group "The Bisexual Index" and has delivered training on bi+ issues to many organisations including government departments, LGBT charities, schools, and trade unions. Marcus hosts the bisexual variety night 'CaBiRet' in south London and performs in drag as "Prospero Acronym".
Libby Baxter-Williams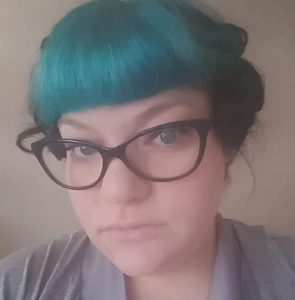 Libby has been advocating for the bi community for 15 years. She's director of Biscuit, a group advocating for anyone at the intersection of biphobia and misogyny. She lives in South London with one of her partners, three cats and several dozen dust bunnies. When she's not professionally bisexualising, she works for the NHS. Libby is a Stonewall Role Model, and has been named on the DIVA Power List for three consecutive years.
Chairing the Discussion
Grant Denkinson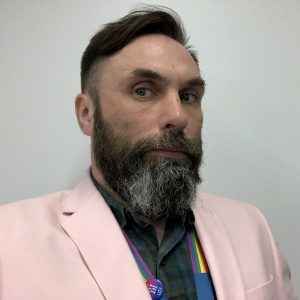 Grant Denkinson has been coming to BiCon for 25 years now and feels at home: able to be himself with less need for defensive caution. He often likes to facilitate a workshop session, take part in a few and particularly values chats over coffee and meals with old friends and new and the feeling of creating the sort of community that can at its best help lives change from isolated and terrifying to solidly affirmed and fabulous. He's also edited Bi Community News, been part of BiFests and European and International BiCons been a trustee for BiCon Continuity Ltd (the UK bisexual community charity) spoken at various workplace and community events on bisexuality, ran bi stalls at Pride events, researched bi people's experience of emotional support services, offered training to fellow counsellors and psychotherapists and been in the media a few times. Under a wider gender, sexuality and relationship diversity umbrella Grant has interests in polyamory and BDSM / kink sexuality and has been an organiser with Leicester Pride and the Sexual Freedom Coalition.