The BiCon team are here to make sure the weekend runs smoothly and is fun for all. Meet the team below!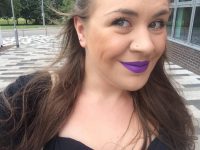 Claire is the team lead and coordinator for this year's BiCon. She's been to six BiCons ever since Edinburgh in 2013. 2019 is her first time organising which makes her super excited, and hosting it at the university she went to makes it even better. She's a cat mother, extrovert, crafter, board game geek and feminist (not always necessarily in that order!).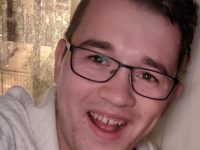 Nathan is responsible for organising the sessions during BiCon and keeping track of our finances. He has been involved with the LGBTQ+ community since 2012 and during that time he has been General Secretary and Chair of the Lancaster University LGBTQ+ association and went to the NUS conference to represent the Queer community at Lancaster. He looks forward to being part of the 2019 BiCon and seeing all of the amazing people who will deliver their sessions.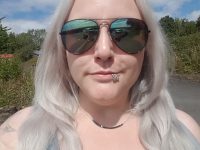 Kate is doing bookings this year. She was on the BiCon team in 2014 and ran BiCon 2016. When not helping to organise amazing queer events, she enjoys sweet alcohol and kayaking.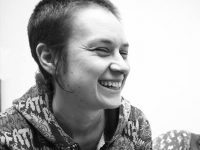 Jessica is looking after the website and part of the desk team this year. She has been out since 2010 and a bi activist for the same amount of time. She has founded bi meetups and club nights and helps with bi activities at London pride. She loves dark rum and setting things on fire.
Carol will be running the desk for BiCon2019. She claims to be 'a pretty average bisexual polyamorous pagan geek with a passion for games' (say that 10 times quickly). This will be her third time as a BiCon team member. When not working or organising events she is usually being a dog bed for her border collie.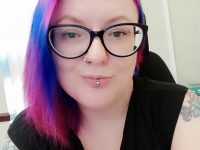 Jade-Su works for a Disabled persons user led organisation in Nottingham and will be helping us make BiCon as accessible as possible. This is her third Bi Con and she'll be part of the Unison team at their stall and co running a workshop. Jade-Su sits on Unison's national LGBT committee in one of the Bi seats, a post she's held for almost 6 years. She's a huge Star Trek fan, trade unionist and feminist. Her hair may or may not be the same colour at Bi Con!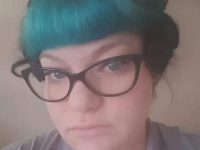 Libby is the Director of Biscuit, the organisation for anyone at the intersection of misogyny and biphobia Libby has been involved with more BiCon's than she can remember, and she co-chaired the event in 2012. When she's not professionally bisexualising, Libby works for the NHS and studies picture books.
Dawn
Greetings from Dawn! 2019 will be her third BiCon but first time on the organisational team. Dawn is a big fan of plant-based junk food, socialism, and drawing/making thing with varying degrees of competency. She is a reluctant runner but loves yoga.
Az
Az is Claire's bestie/victim of TMI/sometime room-mate. They're queer, agender, non-monogamous, kinky, and spent too much time reading philosophy during an impressionable period of their life. Az has been reluctantly dragged onto the team as the 'Person in Black' to sort out pesky random jobs. They also designed the BiCon 2019 logo. When not strutting around in a dapper suit and cool shades, they run a small Etsy shop called Kraken & Crow, volunteer for their local chapter of Food Not Bombs, and try not to cry.